International Operations
OIL & GAS EXPLORATION IN THE DOMINICAN REPUBLIC
Las Palmas Petroleum, Maleno Oil and Murfin Dominicana Corporation Oil and Gas exploration operations onshore and offshore in the Dominican Republic:

Full and Complete support of the Dominican Government Plus a Five (5) year Tax free incentive to be granted by the Dominican government.
Former Mobil Oil Concession
Potentially 300-500 Million Barrels Onshore Reserve
Potentially 300-500 Million Barrels Offshore Reserve
Extensive Seismic/Geological Studies
Over $10 million on geological/seismic
Operated under Maleno Concession of 1 million acres
Existing well flowing at over 600 BPD
18 existing wells in Azua area wells 500 ft deep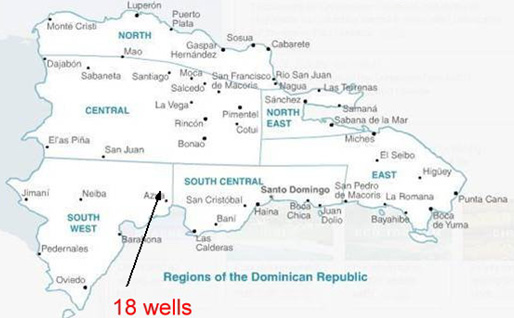 ONSHORE DEVELOPMENT
Azua: Initial Focus
Re-drill 18 wells in Azua field
Build Tank facility and produce existing 600 BPD well
Build fuel tank terminal capable of increasing the fuel reserves of Dominican Republic from 5 days to 30 days.
Drill 4 Horizontal Wells
Drill 1 exploratory well to 7,000 feet
10,000 Barrels of Oil per day
President of Las Palmas Petroleum Carl Lovegren (Left) viewing 600 BPD well in Azua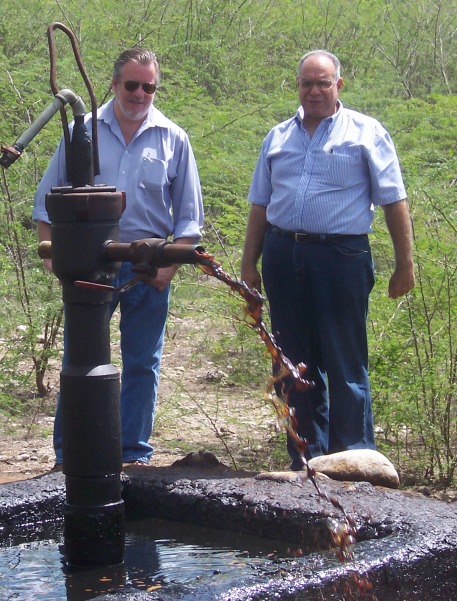 AZUA
INFRASTRUCTURE PROJECT
15-MILE PIPELINE TO BAY
TANK FARMS
DOCK TO OFFLOAD OIL
DOMINICAN REPUBLIC TANK TERMINAL FOR INCREASING ISLAND OIL RESERVE FROM 5 DAYS TO 30 DAYS
Tank Farms & Oil Dock Location
Hatillo, Azua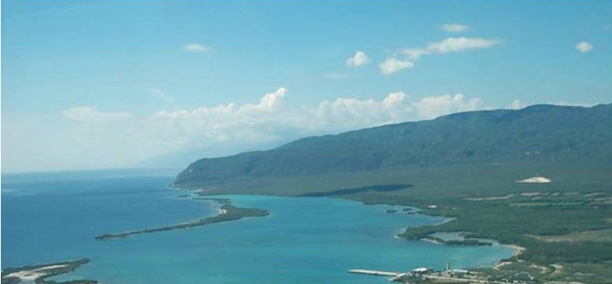 PHASE TWO
OFFSHORE DEVELOPMENT
300-500 Million Barrel Potential
Exploration of 20,000 Productive Acres
Includes:

Ocoa Bay Anticline
Punta Servano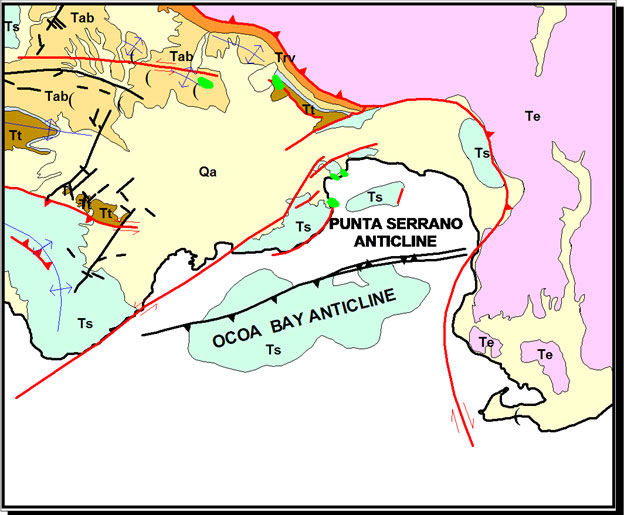 REFINERY DEVELOPMENT
Build a 300,000 barrel a day refinery in Dominican Republic, including a Petro-chemical plant with the full support of the government.